You may have read that with a tiny inflection in your voice, which is how it was intended. I pictured myself as Ron Burgundy when I wrote it.

I couldn't help myself. I think the word you are looking for is…ANYWAY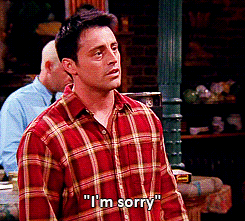 OK I promise, I'm done!
So, since we returned to the states, I have been working to plan the direction of the blog for my posts.You can still look forward to Blair's business related posts, which will be started back on Mondays starting August 13th. As far as what I am writing about, it will stay about the same, but I thought I would start splitting it up into different themes.
Here are the different series I will be doing.

1. The Geek Series
This will be all about wine grapes, wine making methods and all things a wine Geek would be interested in! Don't worry, I believe it will have a little something for everyone, but it will go a little bit more in depth in the world of wine itself than some of my other posts.

2. The History Series
This will consist of the history of different wine regions throughout the world and their wine cultures. The first part of this series is really special to me, and will be a little different, but be looking for the intro to go up tomorrow! I am super pumped about this!
3. Producer Profiles
All. About. Wine. Producers! These are going to be focused on wineries we represent here in the USA and their stories.
4. Personal Profiles
This series will be focused more on the people as individuals in the wine world we come across and work with. People is what it's all about!
And as we go, I will still have personal blog posts that pertain more to my random wine thoughts, wine in the digital age, life muses and anything I think I need to get out of my head and out to the world.
The first couple months will be a warm up and once we get into the later fall I should be able to get these out all on a weekly basis. That is the goal anyway!
Thanks for following! We look forward to showing you all of the cool things we have to offer coming down the road.
We couldn't be here without your support and this cannot be stated enough!
Until next time, Cheers!
Keith